Emerson – Rosemount X-well Technology Global Campaign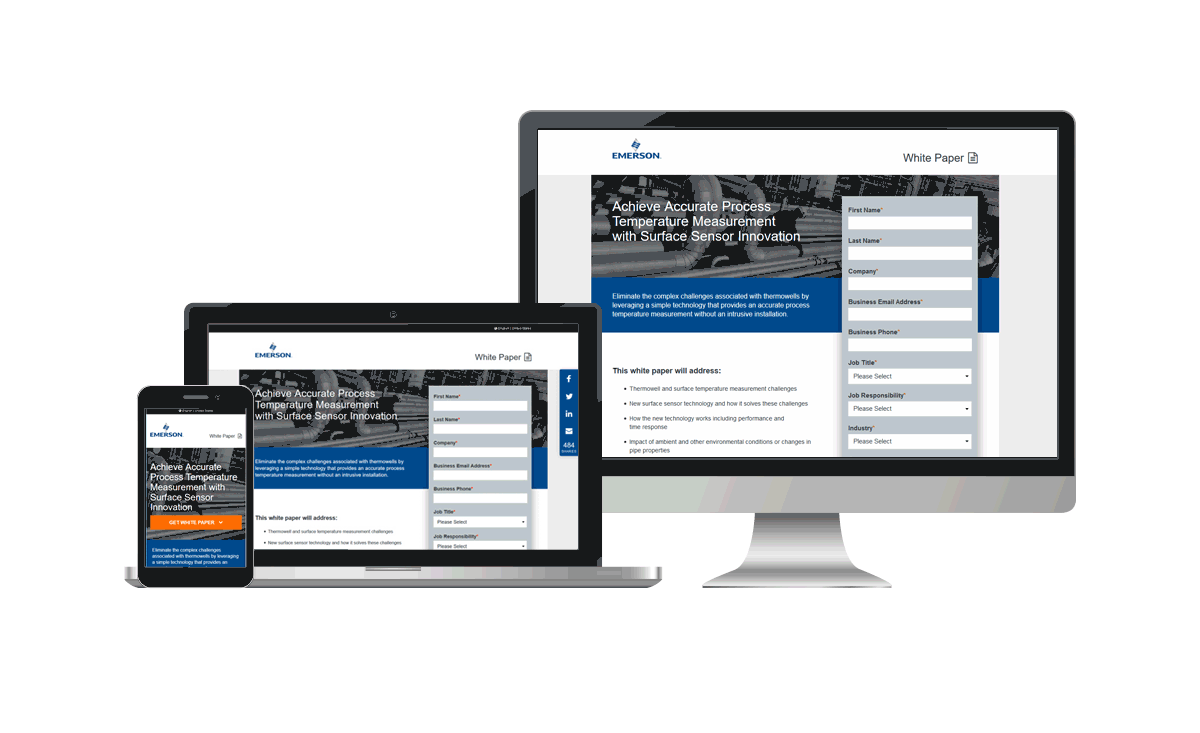 Project Description
The X-well Technology campaign is a large scale marketing campaign targeting industry professionals in 9 different languages to increase awareness of the Rosemount brand. This project consisted of 36 e-mails, 18 landing pages, and 18 forms for a total of 72 digital Eloqua assets.
I designed the template that was used for e-mails, landing pages and forms as well as placing in content for a majority of assets and cropping/sizing images. Messaging and strategy was created by the Integrated Marketing Team at Rosemount. Assistance with translation edits and content edits were completed by Ivy Francisco and Katrina Dimaculangan.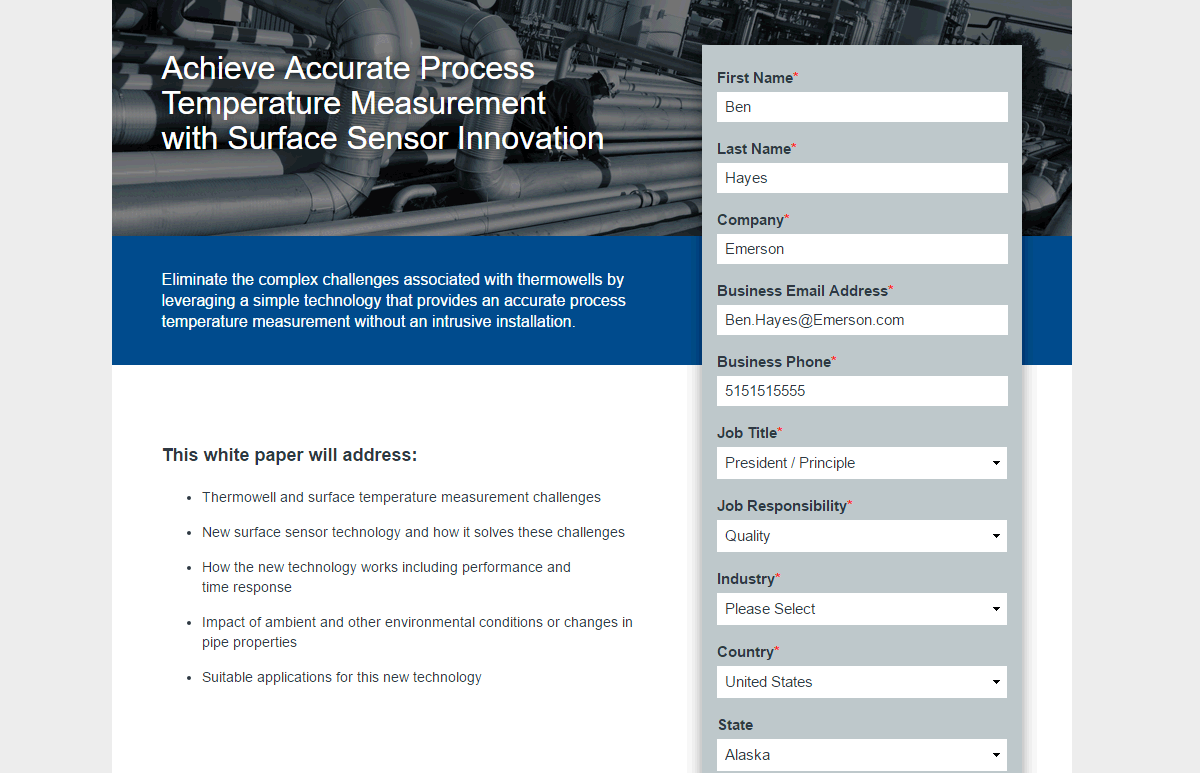 Translated to 9 languages
Truly a global project. This was translated to 9 different languages which includes English, Spanish, French, Portuguese, German, Danish, Dutch, Swedish and Finnish.
72 digital assets
This campaign weighs in at a total of 72 digital assets. This number includes forms, landing pages, emails (resends and confirmation e-mails).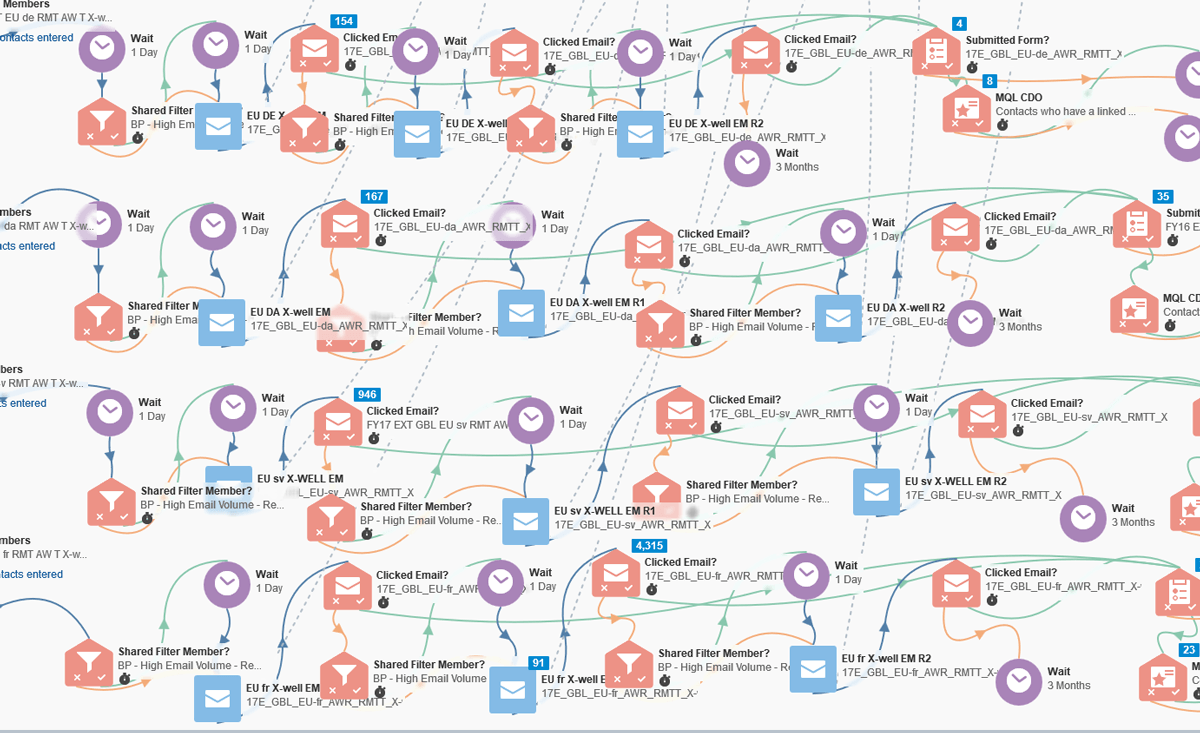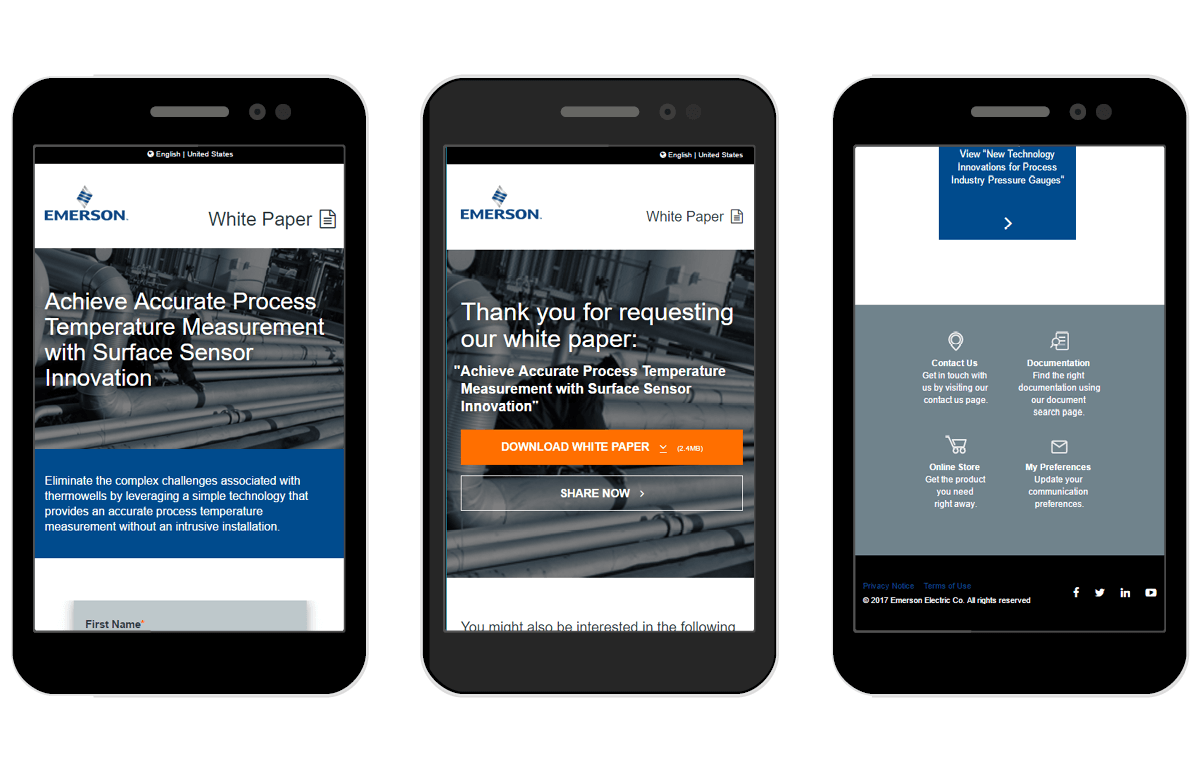 Responsive Design
The templates for all e-mails and landing pages utilize responsive design and are SEO friendly.