Emerson – Target Field Twins Suite Design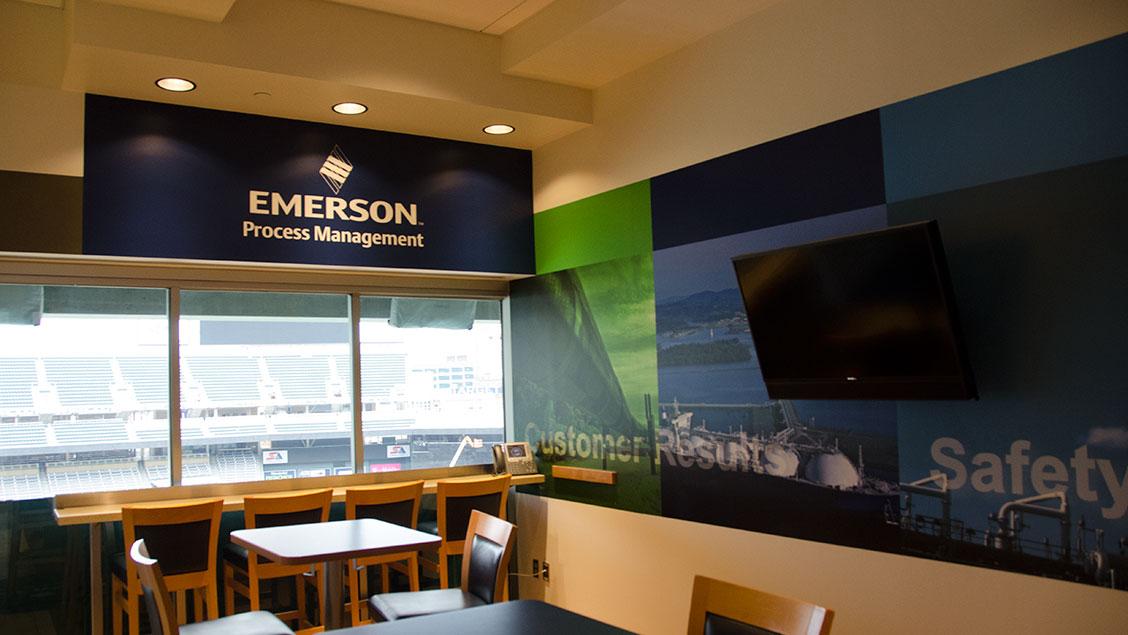 Project Description
While working at Emerson I was approached by a colleague who was interested in
creating graphics for the executive Twin's Suite at Target Field. My interest for this
project sprung from the fact that I took an environmental graphics course at
Iowa State University prior and thought it would be a great chance to try out what
I had learned. I was eager to get started and began sketching and researching
some environmental designs.
I started by mocking up some initial sketches of what the graphics could look like.
After this I then created the graphics in Adobe Illustrator on a template that was
provided by Target Field.
Next I utilized the Emerson Process Management color pallete in the solid colors
you see on the designs. Once I was completed with the initial designs I then
applied them to pictures of the suite in Photoshop. This allowed me to get an
idea of what it would look like before the actual graphics were applied.
This helped solve minor issues with the graphic alignment and allowed for me to show
the designs to stakeholders to give them a sense of what it would look like.
Once the minor issues of alignment were fixed I then seeked approval and got it.
We then began work with a vendor that started to apply the graphics.
The end result turned out great and everyone on board was happy with how the final
graphics looked. The suite now has a colorful, energetic and modern feel
to it that also conforms with the Emerson brand nicely.
Project Details
Client: Emerson
Date: October 2015
Skills: Environmental Graphics, Graphic Design, Branding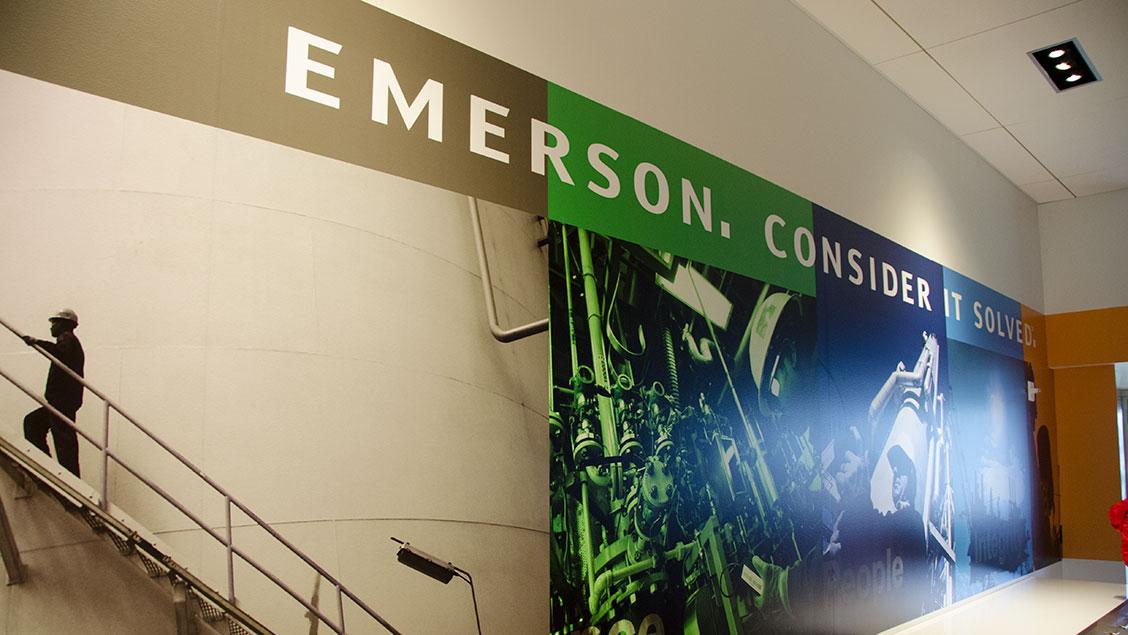 Branded Colors
The suite design utilizes the Emerson branded colors and shows images from multiple industries. These industries all relate back to the different business units within Emerson.